Top Notch Air Conditioning & Heating For Your Lithonia Property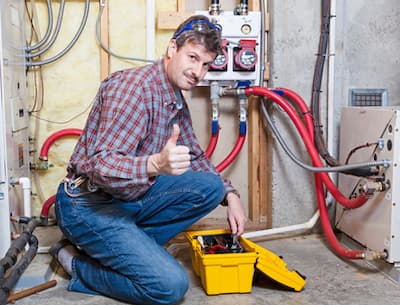 Every homeowner out there wants to make sure that their home is a safe and comfortable place for themselves and their family, but a big part of making sure that your home is able to stay that way is by ensuring that your home's heating and air conditioning systems get the prompt and professional care they need, right when they need it. Your heating and cooling systems are complicated pieces of machinery, and the fact that they generally see a great deal of use for extended periods of time means that they require a bit of special attention in order to keep running at their best. Here at Mobley Heating and Air, our team of Lithonia air conditioning and heating experts offer a wide variety of high quality services designed to make sure that you and your family have everything you need to remain comfortable inside your home all year round. From high quality heating and air conditioning repairs, to routine AC maintenance, heating system replacements, and even emergency services, we offer everything you need to keep your home at its most comfortable.
Here at Mobley Heating and Air, our team of highly trained, skilled, and fully licensed air conditioning and heating contractors have what it takes to help you with all of the various services you need to keep your heating and cooling system functioning as effectively and efficiently as possible at all times. We understand the important role these systems play in your everyday lives, and we understand the kind of disruption it can cause when they aren't functioning like they should be. As such, we approach every job with the same level of care and dedication that we would use when performing the work for our own homes. If you have any questions about our full line of high quality air conditioning and heating services, or if you would like to schedule an appointment for consultation with one of our specialists, give us a call today. Our team of experts are always standing by and would be more than happy to assist you in any way we can.
Quality Heating Services In Lithonia
When the cold winter months come back around, the last thing you want to have to worry about is whether or not your heating system is going to come on when you need it to. Anytime your heating system isn't functioning like it should be, it is not only an issue of convenience and comfort, but also one of safety. Having your heat go out completely in the middle of a cold winter night can be a harrowing, and somewhat dangerous, experience, especially if you have any young children or older family members living in the house. For all of your heating service needs, no matter how mundane or severe they might be, you can always count on our team of Lithonia heating service specialists here at Mobley Heating and Air for the quality service you need to keep your heating system operating its best all winter long.
Reviews and Testimonials for Mobley Heating and Air in Lithonia
I am a little late giving my review but better late than never. I needed a brand new Heating and Air Heat pump. I did several estimates and Mobley Heating and Air had the better price. Reggie are Adam are very professional and courteous. They provide fast and prompt service. The fixed what needed to fixed. No games. I highly recommend them for your service.