Do You Need Expert Heating Or Air Conditioning Services in Lilburn?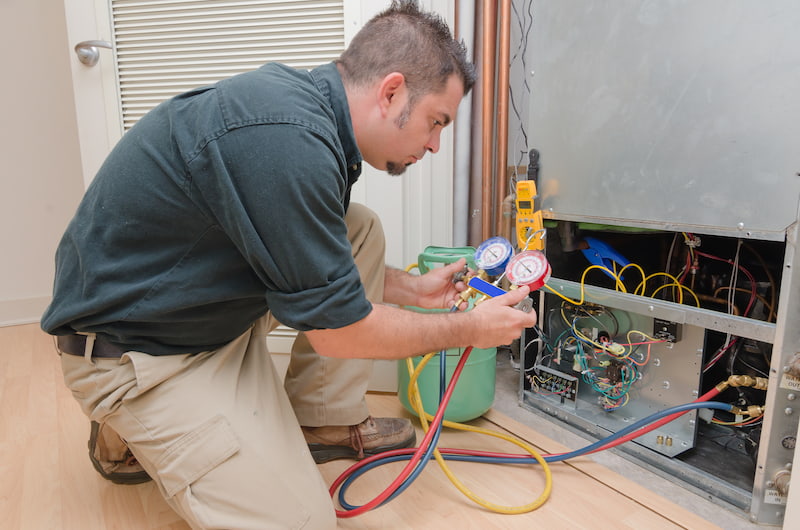 When it comes to your home's air conditioning and heating service needs, quality matters. Anytime you have an issue spring up with either of these systems, it is important to make sure that you have the name of a knowledgeable, professional, and dependable team of heating and cooling experts that you can trust to deliver the service you need, right when you need it, to ensure the safe continued operation of your heating and cooling systems. Here at Mobley Heating and Air, our team of experienced Lilburn air conditioning and heating experts understand the important role these two systems play in the overall function of your home, and this is part of the reason that we take our jobs so seriously. Since 2013, we have made it our mission to help homeowners all throughout Lilburn and the surrounding areas maximize the level of comfort in their homes by providing them with the high quality air conditioning and heating services they need to keep their systems running at peak efficiency and effectiveness at all times. When it comes time to service your home's heating and cooling system, you should never settle for service that is anything less than the best, and when you make the call to our team of experienced professionals, you never will.
Here at Mobley Heating and Air, each and every one of our air conditioning contractors are fully licensed, trained, and experienced in the field, and all of our services come with a 100% satisfaction guarantee. We maintain this guarantee and ensure that our technicians receive ongoing training over the years to give you peace of mind in knowing that when you make the call for your heating or cooling service needs, the results of that service are going to be something that you can feel confident are going to last, and you won't find yourself facing the same issue just a couple of months down the line. If you have any questions about our full line of high quality air conditioning and heating services, or if you would like to schedule an appointment for consultation with one of our specialists, give us a call today. Our team of experts are always standing by and would be more than happy to assist you in any way we can.
Quality Air Conditioning Services In Lilburn
Your air conditioning system is a complex piece of machinery, and if you are like most homeowners here in Georgia, during the hot summer months you are likely going to be running your system almost nonstop. While there is nothing wrong with wanting to keep your home cool and comfortable, all of this use does put your system under a great amount of strain, and over time that strain can lead to all sorts of issues that might affect how well your system actually works. Without the proper care, it is even possible for your air conditioning system to break down completely, and no one wants to have to deal with that on a hot summer afternoon. Here at Mobley Heating and Air, our team of Lilburn air conditioning service pros can provide you with all of the various services you need to keep your system up and running its best at all times, whether you are in need of major air conditioning repairs after a serious breakdown, routine maintenance in order to prevent those issues from arising, or a complete system replacement because yours is just reaching the end of its lifespan. No matter what your cooling needs might be, you can always count on our team of professionals to deliver the quality service you need to restore your home to the level of comfort you and your family desire, right when you need it.