What to Expect from an Air Conditioning Installation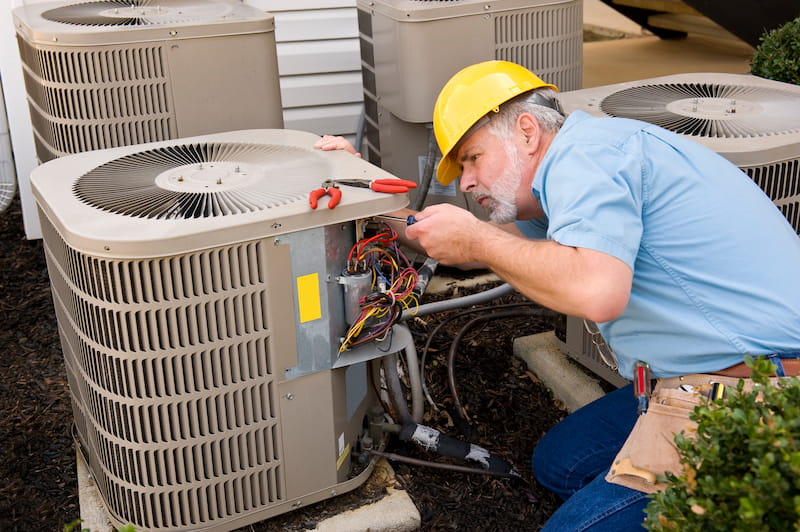 Homeowners shouldn't wait for their cooling systems to malfunction entirely before they schedule air conditioning installations with an experienced air conditioning and heating company. Even if you're attentive to the needs of your cooling system, your AC unit will need to be replaced at some point, so don't hesitate to arrange an AC replacement when your air conditioner isn't working like it used to.
Preparing for an AC Installation
The first step to a successful air conditioning installation is choosing a qualified HVAC company to perform the replacement. Ask for referrals from friends, families, and neighbors to identify a reputable contractor that you'd like to hire. The HVAC technician that you select will help you choose a new air conditioner model and give you a quote of the installation cost.
After the initial visit, you should plan to be home during the AC installation and remove the furniture and personal items from the area encompassing your HVAC unit so that your contractor has sufficient room to work. Additionally, make sure that children and pets are barred from the installation area.
What Happens During and After an AC Installation?
During the installation of your new air conditioning unit, your HVAC technician will lay down drop cloths to protect the flooring and then will remove all of the old AC components. Some of the new AC equipment may have to be disassembled prior to installation so that it fits into crawl spaces. Your HVAC contractor will install the outdoor unit first and complete the installation by ensuring that all registers, refrigerant tubing, air vents, and electrical wiring are secure. Finally, the air conditioning system will be plugged into an outlet.
After your AC unit is replaced, the HVAC technician will ensure that the system is operating correctly and will clean up the installation area. Additionally, your contractor will discuss the cleaning and maintenance instructions, warranty of the AC components, and rebates and tax credits with you. During this time, you'll be able to ask questions and give feedback about the service provided by the HVAC company.
Schedule an AC Installation for Your Loganville Home
If the air conditioner in your Loganville home is worn out and on the verge of collapse, you should arrange to have it replaced sooner rather than later. The air conditioning and heating experts at Mobley Heating and Air can perform your air conditioning installation quickly and effectively so that the energy efficiency of your home is improved.