Effective Solutions To Help Save Money On Your Winter Heating Bills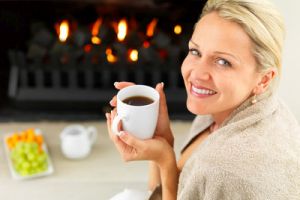 If you are like most homeowners, the winter season is the time of year when money is tightest. Between the holidays, buying what you need to keep your home in order, and the ongoing cost of keeping your home comfortable for you and your family, it can all really start to add up, and it can be difficult to know what to cut back on in order to save money. What if we told you, however, that there are a number of ways in which you can save on your winter heating bills, while still ensuring that your home stays at the desired level of comfort for you and your family? Here at Mobley Heating and Air, our team of local heating contractors want to help you and your family get the most from your home, and that includes savings. To help show you just a few of the ways that you can save money on your winter heating bills, our team of professionals have taken the time to put together this short list highlighting several options that we think might help you do so.
Heating Maintenance
The winter months are going to be quite rough on your heating system, and if you put your system to bed last year without getting a proper heating tune-up, you could be paying for it this year. Investing in annual maintenance for your heating system will not only help to ensure it is able to operate problem-free this winter and help reduce the risk of your system breaking down, but it will help to keep your system running as efficiently as possible, reducing the amount of work is has to do in order to heat your home and saving you money every month.
Invest In A Programmable Thermostat
When the cold winter months finally arrive, homeowners looking to save money have a difficult choice in front of them. Do you turn off your heat during the day while you are out of the house and just deal with the cold when you come home as you wait for your house to heat back up, or do you just leave your heat on all day so you come back home to a warm and cozy house? While the first option is one that will definitely save you money during the winter months, no one wants to step in from the cold to a house that feels like an icebox. With a programmable thermostat, however, you can get the best of both worlds. A programmable thermostat, like its name implies, will allow you to schedule ahead of time when your system shuts off and when it comes back on. In essence, this will allow you to set your heating system to switch off after you leave in the morning, and switch back with enough time to get your home warm before your arrive. Just by setting your heat to a lower temperature while you are out of the house like this can save you a surprising amount on your monthly heating bills.
Upgrade Your Heating System
While it might seem counter intuitive to think about upgrading your heating system when you are trying to save money, you might be surprised at just how much a simple upgrade to a unit that is slightly newer can save you on a monthly basis. There are a number of older heating units out there that generally function with an efficiency rating of between 56 to 70%, but did you know that many newer units can have a rating as high at 98.5%? In addition to getting a fresh start on your system in terms of maintenance, making the jump from 56 to 98.5% efficiency in your heating system is a jump that could save you as much as 40% on the entirety of your heating costs over the winter months, and that is money that you will continue to save year after year once you make the initial investment.